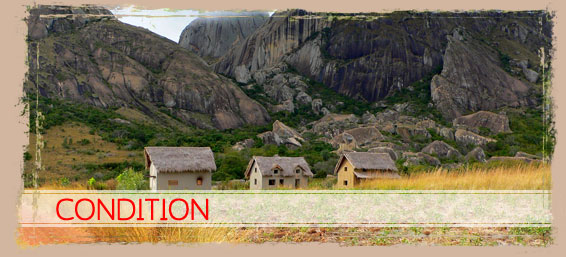 Conditions
Before you come, we need to be sure that the tour is completely booked.
We will start making the reservations of your hotels as soon as we receive tour confirmation from you.
We ask for a 30% of the total cost of your tour as a deposit. This sum will cover your hotels as will be our insurance because a No Show is charged 100% by the Hotels.
When you book the tour, we will give you our bank account number to transfer the deposit. The balance will be due on your arrival and it must be paid cash and only in Euros.
Note that the transaction cost is in your charge when you transfer the money to our Bank. This 30% deposit is not refundable if you cancel your tour but will wait for you if you postpone.
Thank you for your understanding!
Madagascar Tour Guide